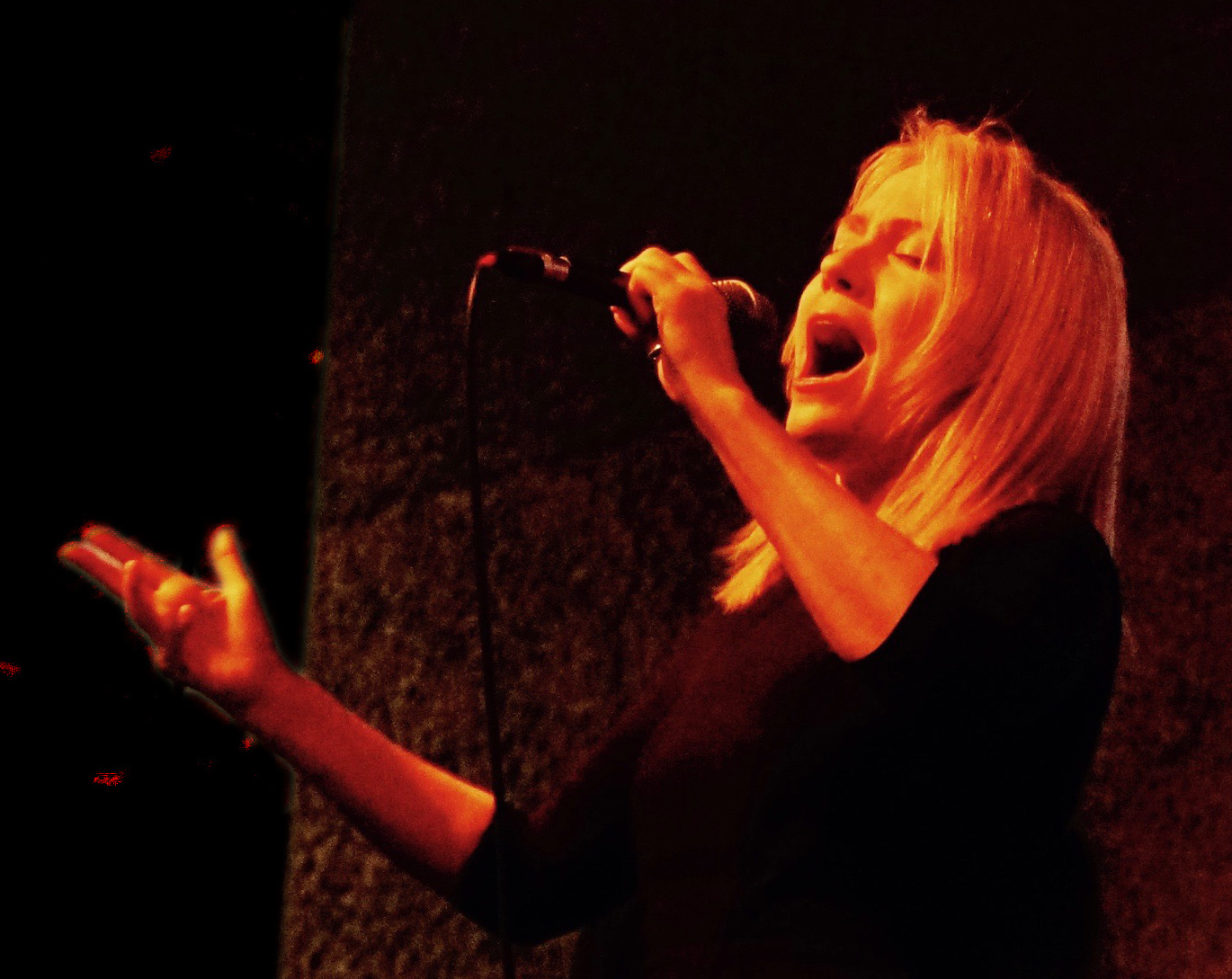 ★★★★ Evening Standard
★★★★ The Independent
★★★★ The Guardian
★★★★ The Arts Desk
Internationally renowned and critically acclaimed vocalist, songwriter, composer, and broadcaster Emily Saunders ("UK's Queen of Jazz fusion" SnowBoy) takes the stage by storm, leading an exceptional band of stellar musicians through her spellbinding set of original songs and spoken word. She balances virtuosity and captivating presence with musicianship of the highest order, establishing her not only as a rhythmically inventive jazz vocalist, but a supremely talented songwriter.
Writing on seaside holidays, riverside walks and chilled evenings on piano and guitar, her heady mix of Latin-infused hip swaying grooves, driving basslines, and infectious melodies – oozing hazy sunshiny days and hot sultry nights – pronounce Saunders as 'one for the jazz dance clubs' (Gilles Peterson, BBC Radio6).
What sets Saunders apart is that her musical skill in front of the mic, is matched with talent behind it; 'Absolutely brilliant' Jamie Cullum, BBC Radio2 .
Emily's albums have sell worldwide, receiving multiple 4 star reviews including the Evening Standard, The Guardian, The Independent, including The Daily Telegraph's "Best Of". Her music broadcasts nationally on BBC Radio1, 2, 3, 4, 6 & JazzFM and extensively worldwide on national stations, with many international iTunes & Amazon chart 'Top 10s'.
'Absolutely brilliant' – Jamie Cullum, BBC Radio2
'Next big thing' – Evening Standard
'Fast rising Brit Jazz Talent' – Metro
'A soundworld both unified and unique – highly impressive' – The Arts Desk
'Musicality, poise and ingenuity – Saunders is the real deal' – The Guardian
'One for the jazz dance clubs' – Gilles Peterson, BBC Radio6 '
Jazz album of the year so far' – The Independent
'The outrageously good Emily Saunders. An extraordinary talent' – JazzFM
Emily's stellar band 'ESB' joining her on stage are:
Trumpet – Byron Wallen
Keys – Carl Hudson
Bass – Paul Michael
Drums – Winston Clifford
when & where
Mar 28, 2020, 8:00 PM - 11:00 PM



The Other Palace

12 Palace Street, SW1E 5JA
about The Other Palace
The Other Palace is where our passion for discovering, developing and reinterpreting theatre comes to life. Taking up its own special position within the LW Theatres family, it's a lively, inventive place; one where bold new ideas are explored, imaginations fired, and the talents of our next-generation of theatre-makers are encouraged, nurtured and celebrated. With the vision of Andrew Lloyd Webber at its heart, The Other Palace has become an exciting, creative hub for both the aspiring and the accomplished. A destination for everyone from artists and audiences to writers and producers. The unique experience our venue offers is one
....click for more....
ticket information