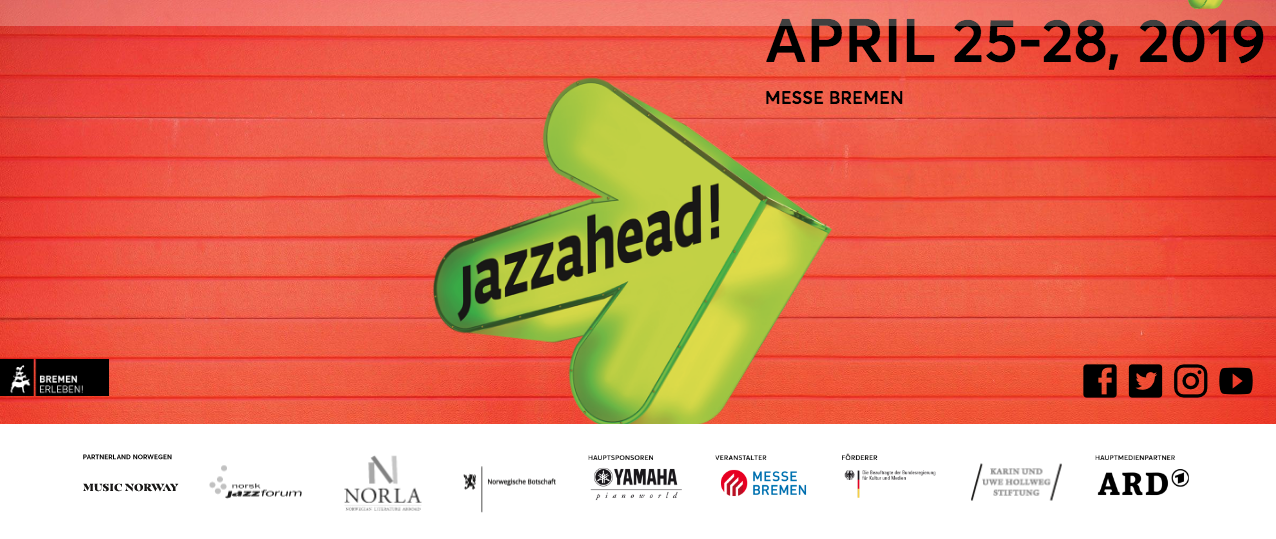 JazzAhead is the premier international jazz trade fair and festival (held annually in Bremen, Germany).
JazzConnects will be there in 2019 with an even bigger stand than 2018! Come and join us – you really can't afford to miss out on the amazing networking and promotional opportunities this event offers.
Follow the guide below to receive your discount:
To register for this year's JazzAhead, please click here for more information, or if you're good to go click here: co-exhibitor registration form.
The stand number for "JazzConnects" is 6B14. Enter the discount code JA19RC5LS at the last step, just before payment. The price should reduce to130 € + 19% VAT.
The terms of participation and cancellation can be found here.
The JazzConnects stand will be a great place to both hang and arrange meetings and soon we'll be announcing details of more special offers that will allow you to promote your work and music on the JazzConnects stand.